Thank you Qu, moogle and all active members. I appreciate the opportunity of talking to so many dreamers.

I would like to point out 22 reasons based on fact to hold a special event for the 22nd anniversary:

Click here to see the hidden message (It might contain spoilers)



Remember that we have a quest to celebrate.
Enjoy!
Posted: Fri 25 May, 2018


----




Happy birthday LD4all! Thank you Qu and everybody else who has been a part of this place. I have met so many wonderful people through here.
---
#5: Author: Letaali,
Posted: Sat 26 May, 2018


----




Happy birthday ld4all!
---
#6: Author: Rappybas,
Posted: Thu 31 May, 2018


----


Late happy birthday, recently got reminded of this forum. Man, my account is old :O
Not as old as the mod somewhere above here, I saw. But still!
24 now, gotta get back into LD
---
#7: Author: Koharo,
Posted: Thu 31 May, 2018


----


22 years and still swingin' !!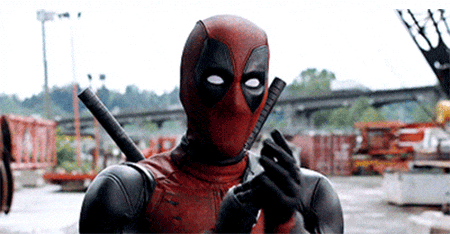 Happy 22nd
---
#8: Author: Eilatan,
Posted: Sat 02 Jun, 2018


----


Happy 22nd birthday, LD4All!




I am super late to this party, but super grateful to be thanked. I can't explain how much it means to me.


I love this place so much. Thank you to Qu for caring about it for so long. And to all of you members and visitors, for giving us a reason to keep doing what we're doing here. I love you all!

*Eilatan shares birthday cookie ice-cream cake!
And next year we celebrate 20 years of having a forum
---
#9: Author: Ysim,
Posted: Thu 07 Jun, 2018


----


I've been putting off replying to this since I really didn't know how to say what I wanted to...

I do, however, know that I want to say "nah, don't thank me". Really, I do what I can for this forum because it's what I

want

to do for the community (and for you, Qu). I suppose the polite thing is to say "You're welcome", but really I'm going to say "thank

you

, Qu, and everyone in the community". It is every member that makes this community the wonderful internet home I love. I have never found another place quite like LD4all and doubt I ever quite will.

Qu, you created this. You made this place and guided this community for two decades. I think that you are due the greatest thank you.

So, cheers!
---
#10: Author: puncheo,
Posted: Sun 10 Jun, 2018


----


Congrats LD4ALL!! 22 years, huh?
I discovered this site about 15 years ago, at a time when I needed some support from other dreamers to get back into it.
Having popped in a few more times over the years, it's always great to see the site still alive and breathing.
It's a different internet now, with alot more products on the shelf, but LD4ALL is a brand name you can trust


Excellent work, people!
---
---
---
printed from the LD4all.com lucid dreaming forum. Content copyrighted by the author. Lucid dreamers unite! visit LD4all.com